In a December 2013 post, I wrote about my passion for the books written by Laura Ingalls Wilder and life in the 1800's.  Thanks to Burritt on the Mountain volunteers, Pat McMillion and Susan Somers, my niece Megan and myself participated in a hearth cooking class.  What a thrill it was to cook like Ma Ingalls did in "Little House In The Big Woods!"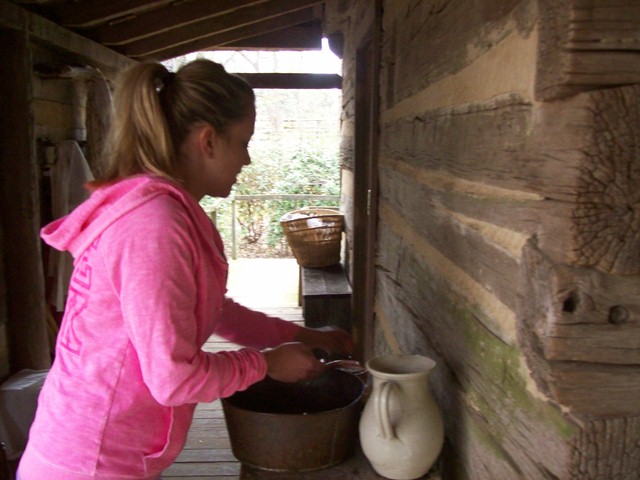 MEGAN WASHES HER HANDS BEFORE COOKING – 1800′ STYLE.  OUR CLASS WAS IN A LOG CABIN FROM THIS TIME PERIOD!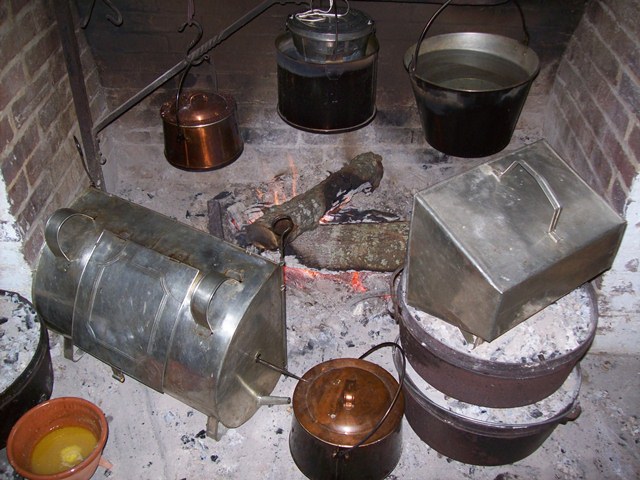 *KETTLES FILLED WITH FOOD HANG FROM A "CRANE" OVER THE FIRE AND COOK. 
*A BLACKSMITH VOLUNTEER AT BURRITT ON THE MOUNTAIN "SMITHED" THE CRANE.
*PAT MCMILLION IS A TIN SMITH AND SHE FASHIONED THE TIN KITCHEN ON THE FLOOR OF THE HEARTH ON THE LEFT SIDE OF THE PICTURE.
*FOOD WAS COOKED IN THE DUTCH OVENS.  COALS FROM THE FIRE WERE PLACED ON TOP OF THEM.

*SHREWSBERRY CAKES (SIMILAR TO A SUGAR COOKIE) BAKE IN THE REFLECTOR OVEN ON THE RIGHT SIDE OF THE PICTURE.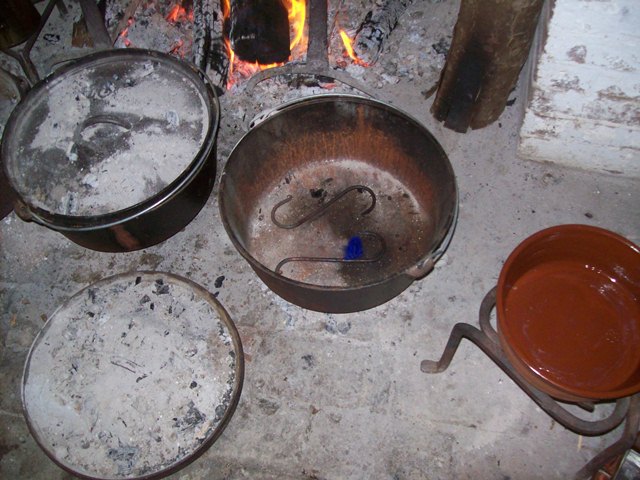 HOOKS, ONCE AGAIN FASHIONED BY THE BURRITT BLACKSMITH, ARE PLACED ON THE BOTTOM OF THE DUTCH OVENS.  THIS ALLOWS AIR TO CIRCULATE AROUND THE CERAMIC DISHES FILLED WITH FOOD.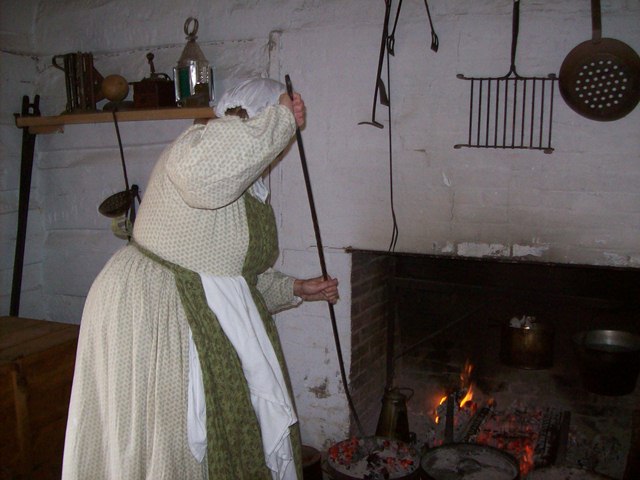 PAT MCMILLION ADDS MORE COALS ON TOP OF THE DUTCH OVEN COOKWARE.  WHEN IT WAS MY TURN TO DO IT, I LEARNED WOMEN IN THE 1800'S WERE TOUGH COOKIES, AS IT INVOLVES SOME ARM STRENGTH TO DO THIS.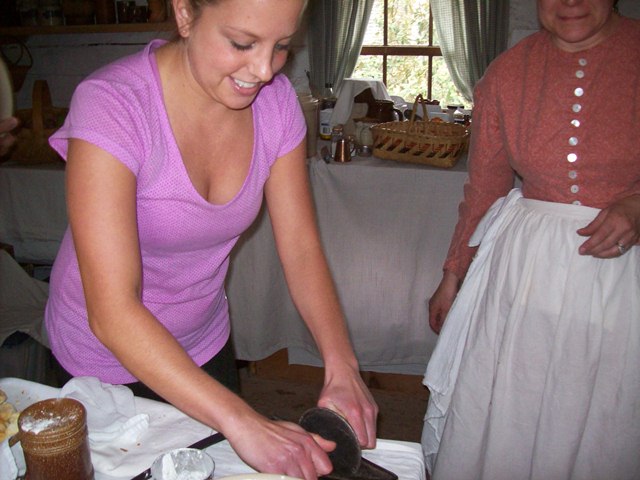 MEGAN GRINDS UP CINNAMON.  1800'S STYLE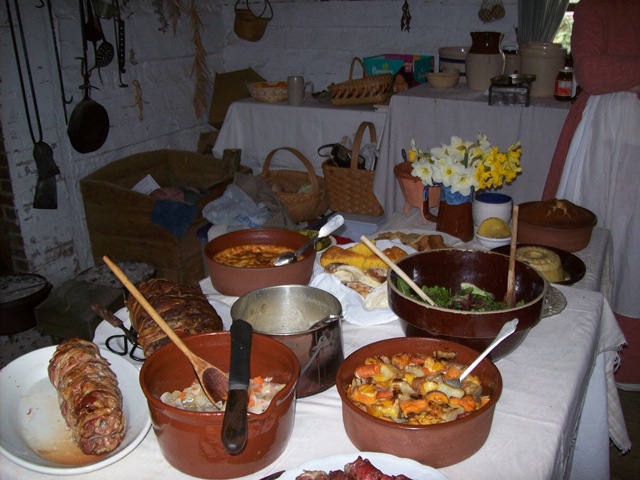 OUR HARD WORK IS DONE.  OUR FIRESIDE FEAST.
BELOW:  PAT MCMILLION ENJOYING OUR DELICIOUS FEAST.  I AM GRATEFUL FOR THE HARD WORK SHE DID TEACHING US ABOUT HEARTH COOKING.  I LOVED THAT BOTH PAT AND SUSAN DRESSED THE PART OF 19TH CENTURY WOMEN!  THANK YOU!