As mentioned in my last post, a personal dream came true when I visited the NASA – Johnson Space Flight Center in Houston last month.  This blog will explore the SPACE VEHICLE MOCKUP FACILITY, or "the place where the astronauts train."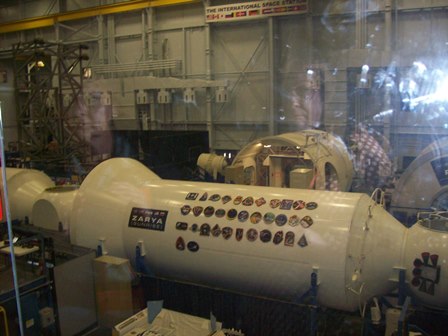 THIS IS A MOCKUP OF A SMALL PART OF THE INTERNATIONAL SPACE STATION (ISS).  ASTRONAUTS TRAIN INSIDE.  I WAS NOT ABLE TO GET A PICTURE OF THE ENTIRE MOCKUP OF THE ISS BECAUSE IT IS SO BIG!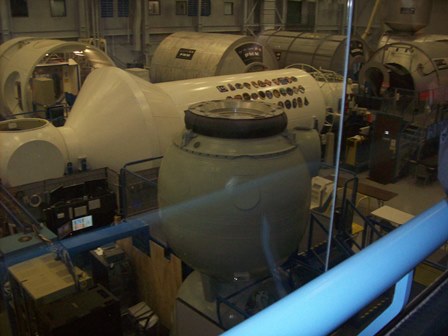 THE GRAY ORB IN THE FOREFRONT OF THIS PICTURE IS A MOCKUP OF THE SOYUZ CAPSULE THAT TAKES THE ASTRONAUTS AND COSMONAUTS BACK TO EARTH.  IT FITS ONLY 3 PEOPLE.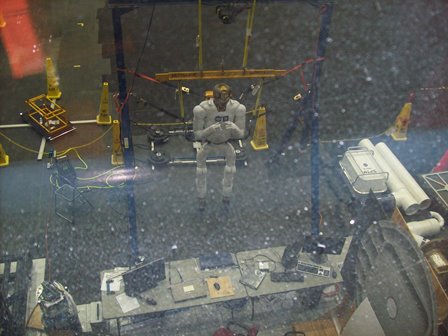 THIS IS A PICTURE OF A ROBOT.  THEY ARE PROGRAMMING ROBOTS TO DO THE SET UP FOR EXTRA VEHICULAR ACTIVITIES (EVA'S).
A dangerous part of a space mission is when astronauts perform EVA's.  If they were to puncture their space suit with a tool, death would be imminent.  To reduce the time spent outside the space station, robots have been programmed to set up the site that the astronauts will be working on.  What ingenuity!
A MOCKUP OF THE ORION SPACE CRAFT THAT WOULD LAND ON MARS.
Recently, astronauts were training on the Orion mockup on how to launch it into space.  In astronaut lingo, they were practicing "ASCENT SIMULATIONS", which are rehearsals of the steps the Orion's crew would be responsible for during their climb into space.  This would include scenarios of things that could go wrong.
I hope y'all can make it to Houston someday to visit the NASA – Johnson Space Flight Center.   Tours are open to the general public.  As our tour guide, Helen Lane explained, "NASA is open to everyone because it belongs to the citizens of America."
In the meantime, I am dreaming of the day we will land a man, or better yet, a woman on the planet Mars.  Hoping it will be in my lifetime!  Bon Voyage!